It's a beautiful day in this wonderful city called
Toronto
. The sun is shining, but due to your love of all things manga / anime, you're staying inside to catch up on the latest series, or read the most recent issues. That is, after all, what
anime
lovers do, yes? Well, that's one way to look at things. I have a better suggestion: get yourself out there and actually take part in the scene. Toronto is a great big city with a bustling anime scene.
Now, I'm not going to tell you how you should live your life – or what you should do, but my goodness if this isn't going to be a day plan full of some fantastic suggestions. One might say this is a
Top 10
Toronto
Anime
sites guide. But it's not really. Perhaps in the future I'll make a top 10 anime / manga list, but for now this is simply a
Toronto Walking Tour
. Take responsibility for yourself, should you go to any of these locations, but as one interested in Anime, you might just find them delightful.
Start your experience by jumping on the subway and riding to Bathurst Station. When you exit the station, head south down Markham Street, just west of Honest Ed's. On your left, you will see
The Beguiling
. This is the comic store of comic stores in Toronto. Is it the best? Debatable. But it has a lot to offer. So head in, and browse the first floor if you're into indy titles, and locally created comics. But if Anime and Manga is all you're here for then you need to head right up stairs. There you will find hundreds of titles, as well as intelligent staff ready to give you all number of tips and suggestions.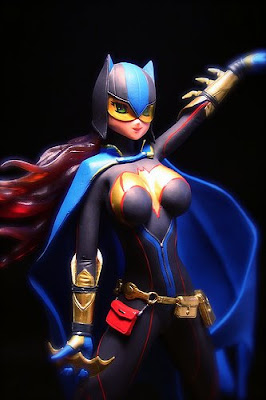 Now, after you've seen all that that has to offer, and you're thinking, "man, I wish I had more money," you can swing on over to
BMV
(books, movies, and videos)
just west of Spadina, on Bloor Street
. This time, instead of heading up, head down – into the basement – to the back left corner. There you will find discounted Manga books, selling as cheaply as $1.99. That, indeed, is a bargain! If you want to head upstairs, you can discounted Anime DVDs too, used though they may be.
From there, you must take full advantage of this beautiful day and then head south on Spadina – it's only a 1km walk to
315 Spadina Ave
, where
Animextreme
is located. It's on the east side of the street, in amongst all the delightful little restaurants (did someone say have lunch at the
Dumpling House
located at
328 Spadina
, for the best dumplings in the city? To mix the perfect sauce use 1 part chilli sauce, 1 part vinegar, and 1 part soy. You may want to add more chilli to taste.)
After you've bought all the toys, statues, and other such things you can think of you should continue to walk south down to Queen Street. Turn east, and you'll be soon come across the
Silver Snail
. This is a brilliant place to go. It has so many comic books, and anime toys. It even has capsule toys imported from Japan. This is where you'll want to find yourself.
After
Silver Snail
you can stop off at
Tea Shop 168
for some fabulous bubble tea, and condensed milk on toast. There's also a Nintendo Wii that you can play, if you feel up to it. Mind you, the relaxing couches there will make getting up seem like far too much effort.
Keep heading east to Yonge Street and then turn north. See if there's anything going on at
Yonge and Dundas Square
, then head north one more street north, and turn east towards the
World's Biggest Bookstore
. But don't go in. Why there's another
BMV
just beside it, full of new discounted Anime and Manga books in the back right.
After that, feel free to spend some time in the
Eaton's Centre
– then grab the subway home, or break out on another adventure!
If another adventure is what you're seeking, I recommend heading down to
St. Laurence Market
at Front Street and Lower Jarvis. From there, head back west, and walk north on Church Street. When you get to Richmond, head one alley north and then look right; down said alley you'll see a spectacular graffiti piece of
Sonic the Hedgehog
and Dr. Robotnik.
There's also a
Henry's
here. The best camera store in Canada. When you're done, just walk west on Queen back to Yonge, and you can grab the subway out of here.
Enjoy your beautiful outside world! Enjoy your time, and experience the city!

View Toronto Anime Guide in a larger map